Buongiorno! Niet al te lang geleden mocht ik naar de stad van de Trevi Fontein en het grootse Colosseum. Rome is een stad gevuld met talloze bezienswaardigheden, maar weet je... Wat mij betreft mogen al die bezienswaardigheden (bijna) vergeten worden want wat je echt in Rome moet doen is zoveel mogelijk aanschuiven bij restaurantjes!
Natuurlijk ken ik Italiaans eten al een tijdje, maar voordat ik naar Rome ging had ik niet durven dromen dat Tiramisu of Quattro stagioni pizza's zo geweldig lekker konden zijn. Hmmmm eten in Rome is zó goddelijk en ik kan bijna wel stellen dat die dagen in de hoofdstad van Italië mijn smaakpapillen voor eeuwig hebben veranderd. Hoe kan ik ooit nog genieten van een pizza hier in Holland of van de tiramisu van de Albert Heijn!?

Ben jij ook op zoek naar zulke smaaksensaties? Dan moet je hier eten in Rome. Lees hieronder alle tips. Je vindt adressen en foto's, zodat je precies je weg kunt vinden naar de meest populaire eettentjes. Houd overigens wel een goede kaart of navigeerapp bij de hand, want verdwalen kan gemakkelijk in deze Italiaanse stad.
Lees HIER het gehele artikel.
Reisblog van Roëll
Mijn naam is Roëll, sinds 2009 ben ik verslaafd aan het maken van verre reizen maar eigenlijk ver daarvoor al aan het maken van leuke stedentrips of roadtrips in Europa. Op We Are Travellers lees je algemene reistips van mij, maar ook persoonlijke reisblogs. Meer weten of eens samenwerken? Kijk eens op de over ons pagina!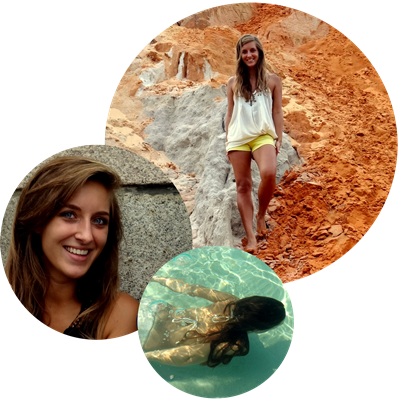 Artikel mede aangeboden door de GO ITALY CARD: